Sedona Homes for Sale – Starts Here
Trusted, Local, Personal, Loyal.
#1 Source for Sedona Homes For Sale
20+ Years Top Sedona Buyer Broker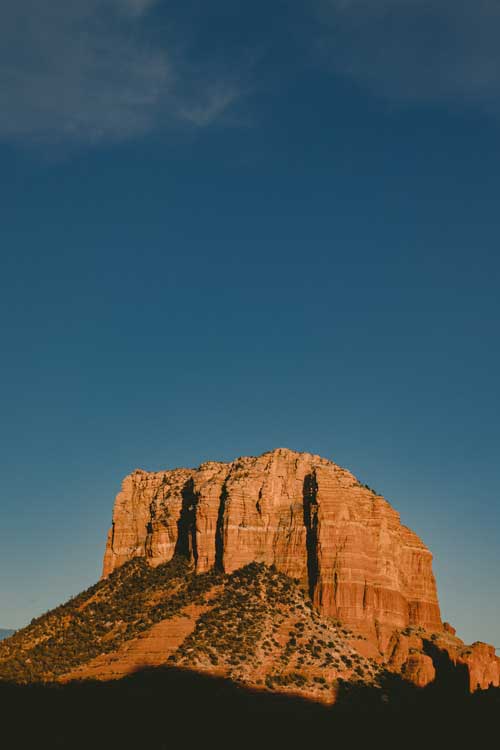 Your Guide to Sedona Homes for Sale
Sedona Homes For Sale Expert
Have you fallen in love with Sedona? Maybe it's the scenic red rocks, the energy, the small town feel, or Arizona's best weather. Whether you're just browsing the Sedona homes for sale or ready to buy, Roy Grimm and his team are your best choice. No one knows Sedona homes like Roy – Roy has been the top homes sales buyer broker in Sedona for over twenty years. That longevity speaks volumes: Roy has represented more buyers in Sedona home sale transactions than any other broker in Arizona (per the Sedona/Verde Valley Association of Realtors).
Roy recognizes that home buyers in Sedona have different needs. Some want a home with access to Oak Creek. Others want spectacular Sedona views. You might be looking for a Sedona home with horse property, proximity to hiking, or closeness to uptown's stores and restaurants. Whatever your criteria, knowing Sedona home sales inside and out like Roy does is what sets him apart from other real estate agents. And because he's a well-connected Sedona local with twenty years in the home sale game, Roy gets access to those unlisted or "about to be listed" homes that you'd never see on the MLS.
So if you're dreaming of making "Sedona AZ" your address, whether for a first or second home, please consider Roy Grimm for all your Sedona home buying needs. The market for homes sales in Sedona is healthy and rising, so waiting could cost you money. Roy would be happy to explain to you which sectors of the Sedona home market are poised to climb and where the hidden bargains can be found. He can educate you about homes for sale in any of Sedona real estate's many niche neighborhoods, and where to find homes for sale that are hidden Sedona gems. It takes a local to know Sedona, and Roy Grimm is the Sedona AZ "Homes for Sale" expert you've been looking for!
Best Source for Sedona Homes for Sale
Sedona Homes For Sale Expert
Best Guide to Sedona Homes for Sale
As the premier Sedona Arizona buyer broker, Roy and his team consistently find and deliver Sedona real estate for more satisfied buyers than any other agents in Northern Arizona. For the period from 1999 to the present, statistics for agents representing buyers (from the Sedona/Verde Valley Association of Realtors) show that Roy accounted for the highest production in buyer transactions in Sedona real estate.
We believe that this is proof that our approach works best for more buyers – whether it's a Buyer's Market or a Seller's Market.
So, CALL US to help you search for your Sedona real estate gem – no one knows Sedona real estate better nor is more active in the business. That gives you a big advantage and the data backs it up!
Here's Roy's Guarantee:
We will get you the best possible deal.
We will give you complete access to all Sedona Real Estate Listings – plus non-listed property, too.
We will be your consultants, not salespeople.
Loyalty to you and your interests – plus – full confidentiality & privacy.
Expert market knowledge – no one knows Sedona real estate better.
You have trusted professionals on your side.  Benefit from our expertise and years of experience to help you through a stress-free transaction.  We love Sedona and we love helping clients "find their way home".  Service well beyond the transaction, we are here to help you get settled into your new community and ensure that you will have every resource you may need.  With our professional business directory, you have at your fingertips our list of the finest services and establishments we have worked with and experienced in our 20+ years of residing here.  And, we can recommend all the best hiking trails too!